Click on any of the events below to purchase tickets for that performance!
CONTROVERSIA / CONTROVERSY: OPENING RECEPTION
WEDNESDAY, FEBRUARY 22 @5PM-6:30PM
The REP is proud to welcome artists from CIAAC, the International Center of the Arts (School of Arts & Crafts) based in Tijuana as the visiting exhibitors for Sex with Strangers. Like the title of this play, art is often controversial, but not always in expected ways. Controversia / Controversy explores and exposes the inherently provocative nature of visual art. Please join us for the opening reception to meet these international artists and discover the source of their inspiration. This exhibition will be on view in the Lyceum Galleries through March 19, 2017.
TALKIN' THEATRE WITH TODD
San Diego is home to a widely diverse collection of theatres, each with a charismatic and enthusiastic Artistic Director at the helm. REP Associate Artistic Director TODD SALOVEY hosts a lively conversation with DELICIA TURNER SONNENBERG, Director of Sex with Strangers and Executive Artistic Director at MOXIE Theatre and MATT MORROW, Executive Artistic Director at Diversionary Theatre about what it takes to make a successful theatre thrive.


MAKE YOUR DREAMS COME TRUE
Have you ever thought of publishing your memoires or a short story? Do you have a manuscript in progress? The SAN DIEGO WRITERS/EDITORS GUILD is dedicated to promoting, supporting and encouraging the writing arts for adults and youth and can answer all of your questions! Stop by our lobby pre-show to meet local authors and hear from the Guild about current projects and local writing events. Ask your questions and get expert advice on how to make your literary dreams come true.


OPENING NIGHT PARTY
After the opening night performance, join the cast, crew and REP staff in the Lyceum lobbies to celebrate! Enjoy complimentary food and a cash bar and mingle with the artists, patrons and fans.


SAM'S SALON: READING IS SEXY
Are you infatuated with your paperback or addicted to your Kindle? Would you rather spend hours in a museum or skim their collection online? Join REP Artistic Director SAM WOODHOUSE for a provocative conversation about the clash between old and new, digital versus analog and the future of the written word. His guests are JESSICA PRESSMAN, Assistant Professor of English and Comparative Literature at SDSU, MARKEL TUMLIN, Research Services Librarian for English and American Literature at SDSU and NIK HONEYSETT, CEO of the Balboa Park Online Collaborative.

Sam's Salon is Sponsored by SUZANNE AND LAWRENCE HESS
MEET THE ARTISTS
After the show, join the cast of Sex with Strangers for an open discussion of the work onstage. This event will be hosted by REP Associate Producer and Casting Director KIM HEIL. Share your thoughts and responses to the evening's entertainment.


AMIGOS DEL REP NIGHT
Enjoy the show and support a remarkable institution right in our own backyard! Join Amigos del REP, an ensemble of local Latino artists, for a post-show drink in honor of SAN DIEGO WRITERS, INK, a nonprofit organization that offers classes, groups, workshops, readings and other literary events throughout San Diego County. 20% of tonight's single ticket sales will go to benefit SAN DIEGO WRITERS, INK.
ARE YOU A SEXPERT?
Test your knowledge about sex! DR. JENN GUNSAULLUS, Sexologist, Sociologist and Sexuality Speaker, hosts a special Sex with Strangers edition of her popular weekly internet "Sex Quiz." Join Dr. Jenn pre-show to get answers to the burning questions you never even knew you had about sex!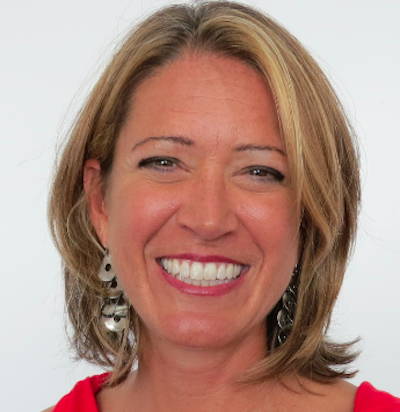 REP YOUR PRIDE: SAN DIEGO WOMEN'S CHORUS MINI CONCERT
Established 30 years ago, SAN DIEGO WOMEN'S CHORUS is a lesbian-identified feminist sisterhood of singers that welcomes members and volunteers from the vastly diverse LGBTQ and straight community. For 30 years the Chorus has been devoted to encouraging women's creativity, celebrating diversity and inspiring social action. Come hear the chorus perform some fun and uplifting vocal selections on the Lyceum's newly renovated Underground Stage. 20% of all single tickets sold for this performance will benefit SAN DIEGO WOMEN'S CHORUS.
REP Your Pride is Sponsored by GAY SAN DIEGO
FREE BEER FRIDAY
Enjoy the performance of Sex with Strangers then stick around for a free beer courtesy of one of San Diego's award-winning breweries.