Click on any of the events below to purchase tickets for that performance!
---
After the show, join the cast of EVITA for an open discussion of the work onstage. REP Associate Producer and Casting Director KIM HEIL is your host. Share your thoughts and responses to the evening's entertainment.
---
BACKSTAGE TOUR AT THE LYCEUM
SATURDAY, AUGUST 12 @ 12PM-2PM
The Lyceum Theatre is an underground creative playground. Now is your chance to go backstage and see our work from the point of view of the performer and stagehand. Hosted guided tours will begin every 30 minutes. Take a rare look into the backstage world, learn more about the current season and enjoy complimentary coffee, desserts and special offers from The REP!
---
Join us this afternoon for a taste of Argentine culture hosted by the HOUSE OF ARGENTINA, one of Balboa Park's International Cottages. Enjoy samplings of Argentine wine, food, music performances and cultural demonstrations. The HOUSE OF ARGENTINA exists to share, celebrate, educate and promote the history of Argentina to San Diego and its visitors. Stay after the matinee or come early before the evening performance to discover the cultural riches of Argentina (the homeland, of course, of Eva Perón!).
---
Playing a leadership role in serving and convening the county's diverse Jewish community and agencies is central to the work of the JEWISH FEDERATION OF SAN DIEGO COUNTY. The Federation also has a rich history of helping people whose lives are devastated by natural disaster, such as those impacted by Hurricane Katrina and the earthquake in Haiti in 2010. Join us in our lobby after the show to mingle with cast and crew, and share a glass of wine in honor of our Chai Night partner. 15% of all single tickets sold for tonight's performance will go to benefit Jewish Federation Of San Diego County.
---
Enjoy the performance of EVITA then stick around for a free craft beer courtesy of MIKE HESS BREWING. Free Beer Fridays are Sponsored by SAN DIEGO CITYBEAT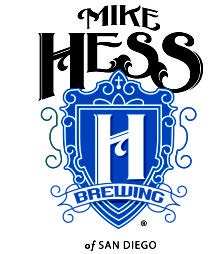 ---
THE SUNSHINE BROOKS FUND AT SAN DIEGO HUMAN DIGNITY FOUNDATION was named for generous San Diego philanthropist Hattie "Sunshine" Brooks who made a multimillion dollar legacy gift that has helped HIV/AIDS charities in San Diego for the past decade. In her honor the San Diego Human Dignity Foundation created the Sunshine Books Fund. Join us in the lobby after the show to share a glass of wine, mingle with cast and crew and meet SDHDF's Operations Manager IAN MORTON. 15% of all single tickets sold to this performance will go to benefit The Sunshine Brooks Fund at San Diego Human Dignity Foundation. REP Your Pride is Sponsored by RAGE MONTHLY MAGAZINE