BACKSTAGE AT THE REP
---
Navigation
Current Show Lyceum Gallery REP Staff Past Shows
_________________________________________________________________________________
RECENT POSTS
---
Curious Clips: Excerpts from the Curious Report
Thursday, August 10
WE ARE EXCITED ABOUT...
working again within our Xchange Xperience program where students from San Diego School of Creative and Performing Arts work alongside a professional cast and crew to bring you a version of the award-winning musical EVITA that is packed with extraordinary talent, energy and heart.
Told through a compelling score that fuses haunting chorales with exuberant Latin, pop and jazz influences, EVITA creates an arresting theatrical portrait as complex as the woman herself. "The score for EVITA is the most mature music Andrew Lloyd Webber ever wrote. EVITA uses two different styles of music to differentiate between elements of the story: Latin forms to accompany less sincere, more manipulative moments; and his own rock/pop musical language for expressions of honest emotion, fear, love, passion, anger. The one exception is the melody that is the spine for the entire score, "Don't Cry for Me, Argentina," which straddles both worlds in its fullest expression at the beginning of Act II." Noted Scott Miller, author of Strike Up The Band: A New History of Musical Theatre. It was this mastery that all of the artistic team was drawn to.
Also, we selected this piece in the months leading up to the Nov 2016 election. It addressed some of the things we were grappling with, especially how women in politics are viewed/treated as well as the overwhelming power of populism. Artistic Director Sam Woodhouse chose to direct this play himself because he felt, "EVITA is more than a musical masterpiece. The story is amazingly relevant today—a true story about a charismatic personality with no governing experience who rides ambition, opportunity and a wave of populism to political triumph and power."
Also, at its heart, EVITA is a double love story. There is the obvious romance between Eva and Juan Perón. But this story is also about the love between Eva and the people of Argentina, the working class descamisados with whom Eva grew up. They loved her deeply and she loved them back. There are many blurred lines between fact and fiction when it comes to this story, but the millions of Argentinians loved their Evita. It is our hope that you get to experience a little of that passion in our production. Enjoy!
---
Curious Clips: Excerpts from the Curious Report
Wednesday, April 19
ILLEGAL IMMIGRATION INTO MEXICO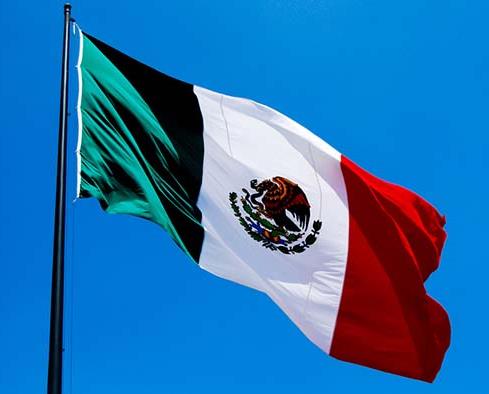 The Mexican government has been accused of hypocrisy in terms of illegal immigration, criticizing the United States government for its treatment of illegal immigrants whilst their laws are considerably harsher by comparison.
Illegal immigration in Mexico has been a big problem since the 1970s. The largest source of illegal immigrants in Mexico is the impoverished Central American countries of Guatemala, Honduras, and El Salvador, bordering Mexico to the southeast. Mexico deported 92,889 Central American individuals between October 2014 and April 2015. The majority of people make the northern journey for various reasons, all stemming from the intense poverty strangling the region's development.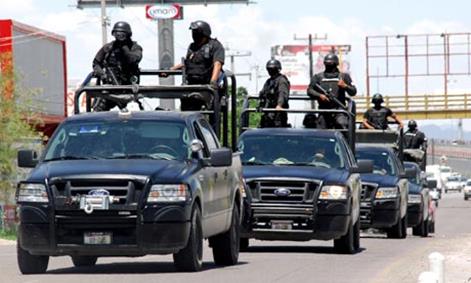 The process for anyone caught crossing the border into Mexico is rather speedy and with no lengthy red tape. People are held long enough to confirm their identity, and then they are promptly sent back to their country of origin. Mexico considers entering the country illegally a felony, punishable by two years' imprisonment. Document fraud is subject to fine and imprisonment; so is alien marriage fraud. Evading deportation is also a serious crime. Plus, illegal re-entry after deportation is punishable by ten years' imprisonment. The fact is, however, most Central American people trying to flee their homeland are not looking to stay in Mexico. They are just trying to pass through to the United States.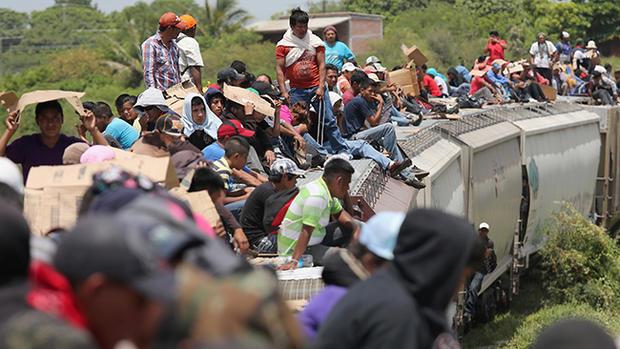 Pictured here is El tren de la muerte or "The Death Train," which refers to a network of Mexican freight trains that are utilized by U.S.-bound migrants to more quickly traverse the length of Mexico, also known as La Bestia ("The Beast") and El tren de los desconocidos ("The train of the unknowns"). This mode of travel is extremely dangerous and illegal. It is estimated that yearly between 400,000 and 500,000 migrants, the majority of who are of Central American origin, continue to ride atop these trains in the effort to reach the United States. But a of May 9, 2014, train operators have banned the passengers from traveling by the train.
The Mexican government is also notorious for its abuse of Central American illegal aliens who attempt to violate Mexico's southern border. The Red Cross has protested rampant Mexican police corruption, intimidation, and bribery schemes targeting illegal aliens there for years. In response, it clamped down on its borders even further.
Law-enforcement officials at all levels — by national mandate — must cooperate to enforce immigration laws, including illegal-alien arrests and deportations. The Mexican military is also required to assist in immigration-enforcement operations. Native-born Mexicans are empowered to make citizens' arrests of illegal aliens and turn them in to authorities. At least that used to be the case.
An article on NPR by Maritn Kaste shows that in more recent years, police have had to adapt to a different reality, resulting from a 2008 rewrite of its immigration law which decriminalized migration. "So in theory it's no longer a crime to be an illegal immigrant in Mexico," says Jaime Arredondo Sanchez Lira, a former government official and currently resident fellow, at the Center for US- Mexican Studies at the University of California, San Diego.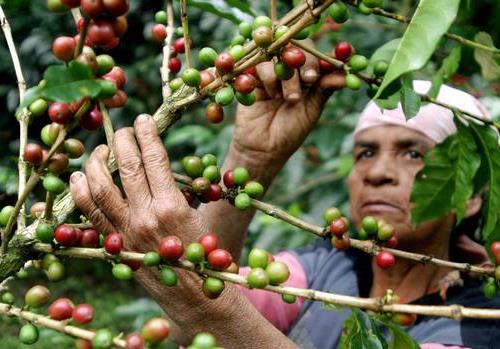 "That was a consequences of violence ... tied to human trafficking," Arredondo says. By making illegal immigration punishable only by a civil fine, the hope was that migrants moving through Mexico would be less vulnerable to abuse and extortion. Unfortunately, Arredondo says migrants are still often targeted by corrupt police and military.
"Many of the police forces are associated with drug dealers or smugglers, and in many cases they will hand you over [to smugglers] or extort money, or in some sad cases, kill you if you refuse to take part in their activities."
Officially, local police in Mexico aren't supposed to go around asking people about their immigration status, says Alejandro Lares, former chief of municipal police in Tijuana. But things change once they have probable cause of an immigration violation, or the person commits another crime.
"We are able to detain them, and once they're detained, we can actually call Mexican immigration, and they can find out if they're legal or illegal in our country," Lares says.
And even if you do end up staying as an illegal immigrant in Mexico, life doesn't look much brighter. In 2006, Joseph Contreras profiled the issue of Guatemalan immigrants illegally entering Mexico for Newsweek magazine that revealed coffee farms in the Mexican state Chiapas were using "40,000 Guatemalan field hands who endure backbreaking jobs and squalid living conditions to earn roughly $3.50 U.S. dollars a day" and that so me farmers "even deduct the cost of room and board from that amount."
Curious Clips: Excerpts from the Curious Report
Wednesday, April 12
THE REACH OF AMERICAN POP CULTURE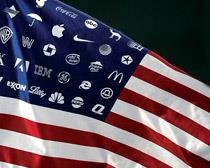 Turn on the radio, check the TV listings, go to the local cinema, pull out a computer game, or just go online – you will be unableto avoid American cultural influence. American culture celebrates the commonplace, the average, the universal and as a result it has gained a universal audience. America is the world's dominant superpower, but not only does the USA have "hard power" – the ability to get people to do what it wants, it also has enormous "soft power" – the ability to get people to want what it does.
It was not always so. During the 20th century, the "American Dream" was the USA's greatest cultural export to the world: an open-ended inspiration into which millions poured their own dreams and hopes for a better life. It was around the time of WWI that things began to change, that America first began to export some of its homegrown culture abroad through films and music. Charlie Chaplin and "Westerns," ragtime and jazz became familiar to millions outside the country. It was not until after WWII, however, that the floodgates really burst. The rise of the consumer economy and the "American lifestyle" in the 1950s had a terrific impact on the world when American popular culture went global.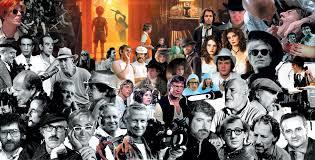 Motion pictures may not have been invented in the US, but modern movies were perfected there. The figures are imposing. For example, in 2006, 64 % of all movies shown in the European Union were American. In comparison, only 3% of the movies shown in the USA were from Europe. US film and television exports earned $16.2 billion in 2012. By comparison, British film and television exports, riding a wave of popularity, were $1.2 billion. The secret of Hollywood's success has a lot to do with it having been founded by immigrants – Goldwyn, Mayer, Warner were all just off the boat. Their cultural frame of reference was a synthesis of new world optimism and old world culture. The stories their studios told and the way they told them meant the films appealed well beyond America's shores.

One interesting effect of the dominance of American culture in films and other media is that many people who have never been to the country nonetheless feel they have a good idea of what it is like to live there. Also, the stereotypes that American film and TV sell to their domestic public become the stuff of international opinion.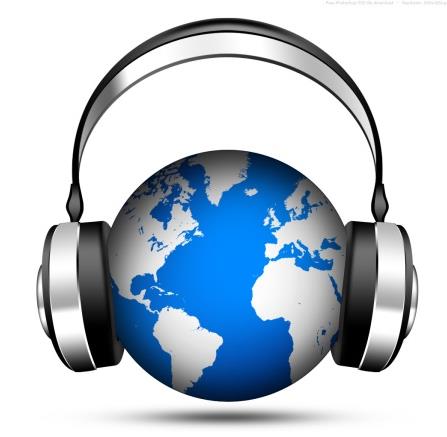 In terms of music, it is no exaggeration to say that American popular music conquered the world in the 20th century. The list is impressive: ragtime, blues, jazz, big band "Swing", country western, rhythm & blues, rock & roll, hip-hop & rap. All these forms have swept across the globe; most recently through international systems of music distribution by MTV stations and Internet downloads.
But what is interesting about this phenomenon is that it long ago grew beyond it roots and became international in scope. Starting with the Beatles in the 1960s, many of the greatest talents in rock-n-roll haven't even been American. American music has been re-imported into America with new sounds and impulses, creating a creative dialogue with the world.
So why does America have such reach in these media? One answer is market. The United States has a domestic market of over 300 million people in addition to a potential global market of more than two billion English speakers. That means Americans can profitably produce a great many TV programs, films, songs, computer games and other products for use at home and then export the same programs abroad at very low prices. No other country has this advantage in both numbers and language.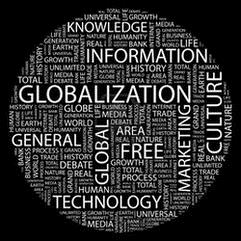 Another reason is innovation. It is often in the United States that new forms of communication have either been invented or perfected. TV broadcasting is a good example of this. In the 1950s American TV networks created a zoo of new program types including game shows, soap operas, mystery shows, westerns and, of course, situation comedies (sit-coms) that were later exported internationally. Later, cable TV expanded the variety and quality of American shows creating such international best sellers as The Sopranos, Sex and the City and Heroes. And it also set the foundation for the first international news network, CNN (Cable New Network). Perhaps the easiest example to recognize is the phenomenal rise in the use of personal computers and the World Wide Web over the last decades. Both were pioneered in the US and eventually spread world wide, carrying American cultural influences with them.
Plus we can't discount that the US remains a nation of immigrants. More than 40 million people living in America were born outside the US. Each immigrant represents a connection back to a different country. In a world of globalized communications, those connections, for the most part, aren't severed when a person leaves for America. Through immigration, the American experience is shared globally.