BACKSTAGE AT THE REP
---
Navigation
Current Show Lyceum Gallery REP Staff Past Shows
_________________________________________________________________________________
RECENT POSTS
---
Curious Clips: Excerpts from the Curious Report
Wednesday, February 22
WE ARE EXCITED...
That Sex with Strangers is one of the 10 most produced plays in American last season, inciting conversations in theatres across the nation about love and life in today's age.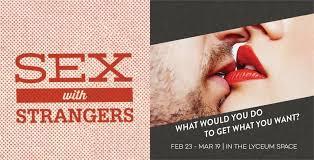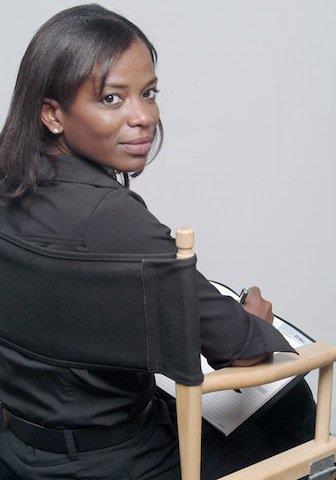 We are thrilled to bring you an excellent production of what Newsweek calls, ""A compelling, comic drama. An incisive look at the double-edged quest for artistic validation in the digital era." Plus, we are glad to once again support Delicia Tuner Sonnenberg, one of San Diego's favorite directors, at the helm of this strong-woman play by Laura Eason, who is a writer/producer on the Emmy award-winning Netflix show House of Cards. Oh, and did I mention the play is sexy?!!
The story follows Olivia, an attractive, 40-something writer who's career is hovering in a limbo of being relatively unknown. When she is unexpectedly trapped in a secluded cabin with Ethan, a wildly successful, sexy younger blogger, opposites attract, igniting a night of passion. What could have been a one-night-stand then transforms into something deeper. Sex with Strangers playfully explores how ambitions, generational differences, success, art, and online personalities collide, creating real life complications.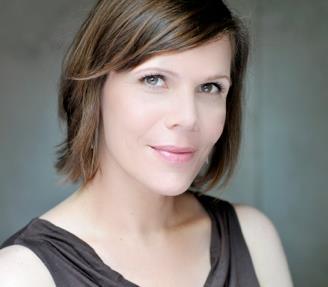 Playwright Laura Eason definitely has a gift for entertaining. But don't be fooled. There's a serious and perplexing meditation on modern life tucked away in all the laughter. Just as one example, the play captures the complexity of today's landscape of technological communication and how those new platforms impact our public/private self as well as our personal relationships. As Eason said in an interview, "We are all in triangulated relationships with whoever we are talking to and our handheld device. The question used to be are we going to engage, and now it's how are we going to engage. It's an essential part of our lives now. Both the upside and downside of technology are explored in this play."
We hope you'll enjoy this extremely well-written romance as much as we do, as well as the more thought-provoking issues that are woven into it, including: the importance of honesty, the expectation of privacy, and the sanctity of personal identity. We invite you to ponder some of these questions with us, or ask some of your own:
What transpires when private lives become public domain?

If we have published our inner life, how do we revise ourselves? Can someone really change/reinvent them self?

Which of our selves is trustworthy?

How far will you go to get what you want?"

Who, exactly, is lying in bed next to us?
Our two stars, Lisel Gorell-Getz and Connor Sullivan, have been exploring these questions and then some. Turns out they are well matched and have great chemistry on stage. Dressed in costumes by the REP's own Anastasia Pautova, along with lighting by Anthony Jannuzzi and music by Kevin Anthenill to set the mood, these two spark an evening of intrigue. And wait until you see the inviting set by Brain Redfern. It will make you wish you could book a weekend getaway on our stage. Directed by one of the REP's long-time collaborators, Delicia Turner Sonnenberg, this play promises to pull you in and keep you wandering what happens next.
We invite you to celebrate with us writers like Laura Eason, who currently have the platform for drawing attention to strong, intelligent, emotionally complex characters, many of whom are female. Eason's Olivia is one such character, showcasing with her independence, strength, and resilience.
It is critical to see women on stage because as Victoria Meyers, co-founder of The Interval: The Smart Girl's Guide To Theatricality, notes, "narratives play such a huge part in shaping our identities in terms of who we want to be and how we want to be it." Or like Jeanine Tesori, musical composer of Fun Home, heralded in her 2015 Tony Award acceptance: that girls have to "see it to be it."

We are excited to continue to offer a space for such intriguing conversations to start. Join us in this larger discussion…
---
Curious Clips: Excerpts from the Curious Report
Wednesday, February 15
YOUR ONLINE SELF
On a recent special two-part program on the National Public Radio show the TED Radio Hour entitled "Screen Time," commentator Jon Ronson noted that, "The way we are defined on the Internet, on Google, has become more important than who we actually are as people." His assertion in his book So You've Been Publically Shamed is that our online persona and the decisions we make in that arena can overtake our real lives.
If one's online presence has material consequences for us and can impact us in both the digital and the real world, how do we understand our sense of self? Platforms like Facebook, Twitter, Instagram, and blogs have opened up many possibilities for people to communicate in a variety of ways. Included in that communication is the transmission or projection of a self. Recent research exploring the question of the self and social media is compelling, but as yet inconclusive.
In a Huffington Post article entitled "The Social Media Effect: Are You Really Who You Portray Online," R. Kay Green writes, "As the use of social media continues to evolve; the concept of presenting our ideal selves versus our real selves has become more and more prevalent on social media platforms. […] From a societal standpoint, many of us are driven by competition, achievement, and status; hence, the creation and portrayal of our ideal selves." We may post only "happy" photos on Facebook or only tell stories of when our children are being darling. Our social networks may, understandably, form a skewed view of us and our lives. Similarly, if we most often use social media to complain or to vent our dissatisfaction with things, our network will get a view that is skewed in another direction.
In order to combat a false sense of self, one fueled solely by social media interactions, Green gives three pieces of advice for users of social media to keep in view as they use it: 1) Stop comparing yourself to others online. When the image posted is likely an idealized one, it is not productive to compare yourself. 2) Authenticity is Key. Value the elements of your life as they are fully and prize authenticity in what you choose to share. 3) Align your "Real" Self with your "Ideal" Self. Work in tangible ways toward achieving your goals rather than only investing time in portraying an idealized self online.
The hashtag #nofilter has become popular and seems to indicate a photo when things are presented as they are and not idealized. The term "no filter" refers to a photograph that has not been altered with digital tools or "filters" to brighten the colors or change the appearance of those in the photo. The hashtag seems to have grown in popularity as some on social media look for more authenticity in their own representation online. However, like most hashtags, it has been co-opted and used ironically as well.
How does one's online self affect romantic relationships? Recent research shows that being selective in what you share online is a wise move in order to preserve a sense of closeness and intimacy with a romantic partner. Items that are shared on social media can help those separated by distance from someone to feel a connection to the current happenings in their life, but sharing too much or too many such details can erode a romantic partner's sense of intimate connection. In an article on PsychCentral.com entitled "Online Personality Influences Real-Life Identity," Rick Nauert, PhD, quoted research by Juwon Lee on romantic couples and self-disclosure both on and off social media.
"We found that contrary to the research on offline self-disclosure, which shows that more offline disclosure leads to higher intimacy and relationship satisfaction between both romantic couples and friends," says Juwon Lee of the University of Kansas, "online self-disclosure was negatively associated with intimacy and satisfaction between couples." In a series of studies, Lee and colleagues found that greater usage of Facebook predicted lower satisfaction in romantic relationships but not in friendships."
The upsides of the relative ease and immediacy of sharing news with potentially hundreds of one's "Friends" online can have a downside for those in one's intimate circle. Sharing news in a more public way online can bring up questions of where someone sits in a social circle if they find out something on Facebook rather than through direct communication in the form of a call or text, for example. The avenue of communication can affect the way someone receiving that news thinks not only about that news, but about their relationship with the person sharing and their relative importance in that person's life.
Decisions about what to share, how much to share, and with whom are questions that we each must make, often on a daily basis. How authentic is the self you portray online? Go ahead, Google yourself. Who do you see?
Links to the sources for this article and further information:
http://www.npr.org/programs/ted-radio-hour/?showDate=2017-02-03
http://www.huffingtonpost.com/r-kay-green/the-social-media-effect-a_b_3721029.html
https://psychcentral.com/news/2013/01/21/online-personality-influences-real-life-identity/50633.html
---
Curious Clips: Excerpts from the Curious Report
Wednesday, February 8
AT THE BALLET
Tchaikovsky's Swan Lake is the most performed piece in the classical ballet repertoire and during the course of its 138-year history it has been reinvented, reappropriated, made-over, dumbed-down and spruced-up more than any other work in the canon of the art form. However, while there are reinterpretations aplenty, there is one constant that binds them all together: the heart-wrenchingly romantic music of Pyotr Ilyich Tchaikovsky. The Russian musical giant wrote just three ballet scores, and the indestructible popularity of Swan Lake is matched only by the success of its two siblings, The Nutcracker and The Sleeping Beauty. With just this trio of works, Tchaikovsky is immovably cemented as the most influential and popular composer of ballet music who ever lived.

Pre-Tchaikovsky, composers specializing almost exclusively in ballet music, such as the official composer of the St. Petersburg Imperial Ballet, Ludwig Minkus, had set the expectations of 19th century audiences at a far more modest level than the sumptuously orchestrated scores we're familiar with today. Ballet was intended to be a visual spectacle of technical prowess, with compelling drama taking a back seat to the public demand for impressively executed divertissements. As such, the accompanying score was required to have a distinct functionality, allowing the dancers to move from one display of balletic virtuosity to the next, sometimes with little consideration for narrative relevance. Light, decorative and rhythmically unambiguous music was the status quo for the ballet stage.
However, while ballet composers had clung to the notion that the music should serve specific choreographic criteria, the emotional hyperbole and ambitious scope of Romanticism had allowed concert music to wrestle free of traditional conformity in order to explore the extremities of human feeling in bold and innovative new ways.

Although it is known that the Moscow Theatre Directorate commissioned the score, definitive records of how Tchaikovsky was appointed to create his first ballet, Swan Lake, have not survived. Whereas other notable composers producing scores for dance in Russia at the time were acutely aware of the priorities of choreographers, Tchaikovsky's focus was centered squarely on creating a work of musical excellence, and his lack of specialist ballet knowledge was further hampered by an absence of collaborative input by Swan Lake's first choreographer, Julius Reisinger. Deeming several sections of Swan Lake "undanceable," Reisinger began substituting parts of Tchaikovsky's score with familiar, tried and tested pieces from the existing ballet repertoire. This wasn't an uncommon practice at the time, with certain dancers and choreographers insisting on the insertion of various numbers for which they were particularly celebrated, but Tchaikovsky demanded that only his music should be heard.

That a ballet score should warrant the same artistic reverence as the choreography was a radical notion in itself, and perhaps because of this fractious relationship between Reisinger and Tchaikovsky, the original presentation of Swan Lake, performed by the Bolshoi Ballet, was viewed as unimaginative, poorly conceived and badly executed by both the dancers and the pit-orchestra. Some accounts of that first performance recognize the caliber of the music, but largely it was branded overly complicated and unnecessarily symphonic for ballet. Thus, unquestionably a pivotal moment in the history of ballet and the first public hearing of Tchaikovsky's remarkable score was an unmitigated debacle.
Approached by Ivan Vsevolozhsky, Director of the Imperial Theatre in St. Petersburg, Tchaikovsky eagerly accepted the commission to create a new ballet based on Charles Perrault's fable, La Belle au Bois Dormant. Tchaikovsky was supplied with exceptionally detailed instructions for the construction of the piece. Now, with ten years more experience, a greater understanding and appreciation for ballet and concise direction from a masterful choreographer, Tchaikovsky was able to work with astonishing speed and fluency, completing almost the entire score in just 40 days.


Frustratingly for the composer, the production was the focus of some unfavorable reviews, and although it wasn't as harshly judged as Swan Lake, criticisms of The Sleeping Beauty's premiere in 1890 ranged from objections to the juvenile, fairy-tale plot, to the over the top decadence of the lavish sets and, as had been the case for its predecessor, the "symphonic"
nature of the score.

The premiere season of Tchaikovsky's third ballet was another dreadful flop. His three ballets had been three failures, and while an orchestral suite from The Nutcracker, and concert performances of the score for The Sleeping Beauty were both highly lauded during his lifetime, Tchaikovsky would not live to see his balletic works become the global smash-hits they are today.
Despite their inauspicious beginnings, however, it is hard to overstate the seismic influence of Tchaikovsky's ballets, not only on the development of the art form in Russia, but across the world. In the decade following Tchaikovsky's death in 1893, popularity for The Sleeping Beauty grew steadily, until it became the most performed piece in the repertory of the Mariinsky Ballet. However it wasn't until the great ballet pioneer and impresario Sergei Diaghilev and the Ballet Russes championed Swan Lake in 1911 and The Sleeping Beauty in 1921 in Europe that Tchaikovsky's visionary approach to composing for dance would be truly recognized on a global scale. Thus the invention and grandeur of this opulent, emotionally driven music paved the way for the next wave of great ballet composers such as Stravinsky, Prokofiev and Ravel. Finally the union between movement and music, both emotionally and artistically, had proved ballet could be about more than just dancing.