AMIGOS DEL REP READING SERIES
2017 SPRING SEASON – UP NEXT
TO BE DALI
Written by Eric Yost & Salvador Benavides
Directed by Salvador Benavides
Monday April 10th, 7pm
Lyceum Space
Come celebrate the life and art of Spanish surrealist Salvador Dalí as well as his ideas of living artfully and being master creators of our destinies. The story finds Dalí at the end of his life, spirit floating free, being scrutinized and evaluated for passage to enlightenment. If his Angel on Duty rules favorably, he is off to the light, but if not, he risks being sent back to earth as a lower life form. The play explores the troubled relationship he had with his parents and how it fueled his never-ending pursuit of fame and fortune and also the complicated relationship with his wife-manager-muse, Gala. For Mature audiences only. Adult content and themes.
Eric Yost (Playwright)
studied at Virginia Western then continued his studies at UCLA, with an emphasis on screenwriting. His feature thriller script, The Purpose of Accidents was a finalist in both Scriptapalooza, 2012 and Cinequest, 2016. He is currently working on a science fiction tale, Embracing Infinity. For the stage, Yost has written a new adaptation of The Little Prince, by Antione de Saint-Exupery for young audiences and has been commissioned to write a play about the influences and inspirations of Cesar Chavez, entitled Becoming Cesar.
Salvador Benavides (Playwright/Director)
is an actor, writer, and director. Before coming to Southern California, he worked as an actor and teaching artist for the Tony Award-winning Denver Center Theater Company. Most recently, he adapted and directed La Voz del Inmigrante, a play based on writing workings with migrant families in partnership with several schools in Northern California. To Be Dalí is a product of many years devoted to all things Dalí. This passion for Dalí first manifested into two award-winning short films Cabeza de Coliflor and The Death of Salvador Dalí. The later was last screened to a sold out house at the Museum of Modern Art (MoMA) in New York City. Salvador has also spent time in Figueres and Cadaques, Spain, where Dalí was born and where he lived.
---
Coming Soon:
THE CHERRY ORCHARD

By Anton Chekhov
Directed by Sylvia Enrique
Monday May 22nd
In the Lyceum Space
Amigos brings the classic version of Anton Chekhov's masterpiece about a family on the edge of ruin—and a country on the brink of revolution. The story follows Lyubov Ranevskaya and her family's return to their fabled orchard to forestall its foreclosure. The Cherry Orchard captures a people—and a world—in transition, and presents us with a picture of humanity in all its glorious folly. First produced in Moscow in 1904, The Cherry Orchard still stands as one of the great plays of the modern era. Amigos stages this classic which by turns tragic, funny and poignant brings this towering tale to life.


Anton Chekhov was a Russian physician, playwright and author who is considered to be among the greatest writers of short stories in history. His career as a playwright produced four classics and his best short stories are held in high esteem by writers and critics. Chekhov practiced as a medical doctor throughout most of his literary career: "Medicine is my lawful wife", he once said, "and literature is my mistress." Along with Henrik Ibsen and August Strindberg, Chekhov is often referred to as one of the three seminal figures in the birth of early modernism in the theater.
---
EL NOGALAR
Written by by Tanya Saracho
Directed by Sara Guerrero
Monday June 26th Lyceum Space
---
Past Performances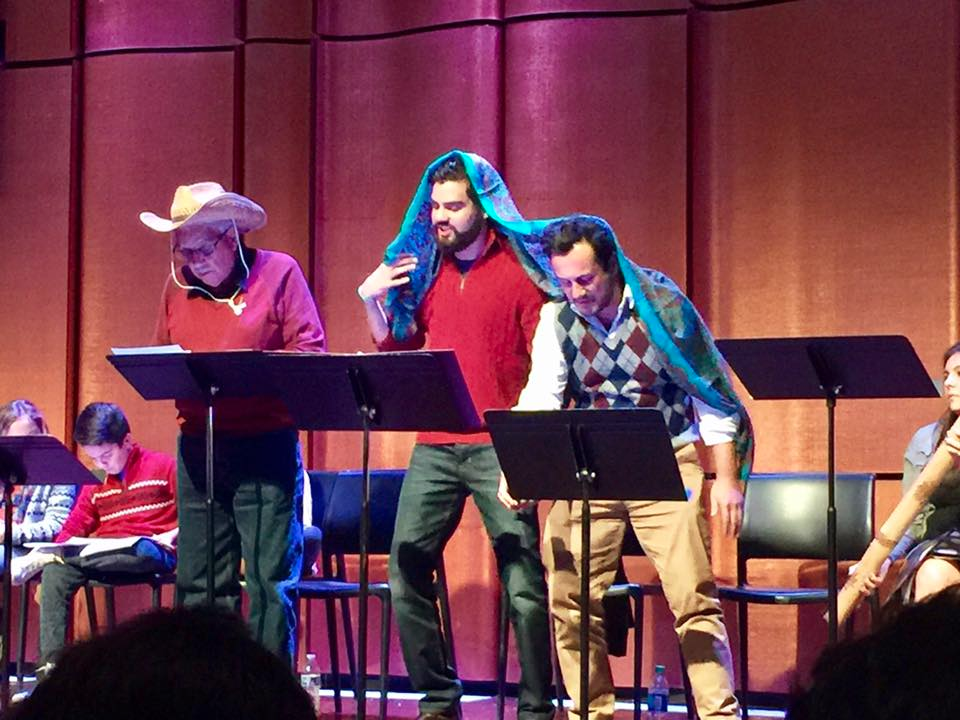 Amigos del REP's reading of Abuelito's Mexican Christmas Carol, December 2016



Amigos del REP's Historias Tenebrosas, October 2016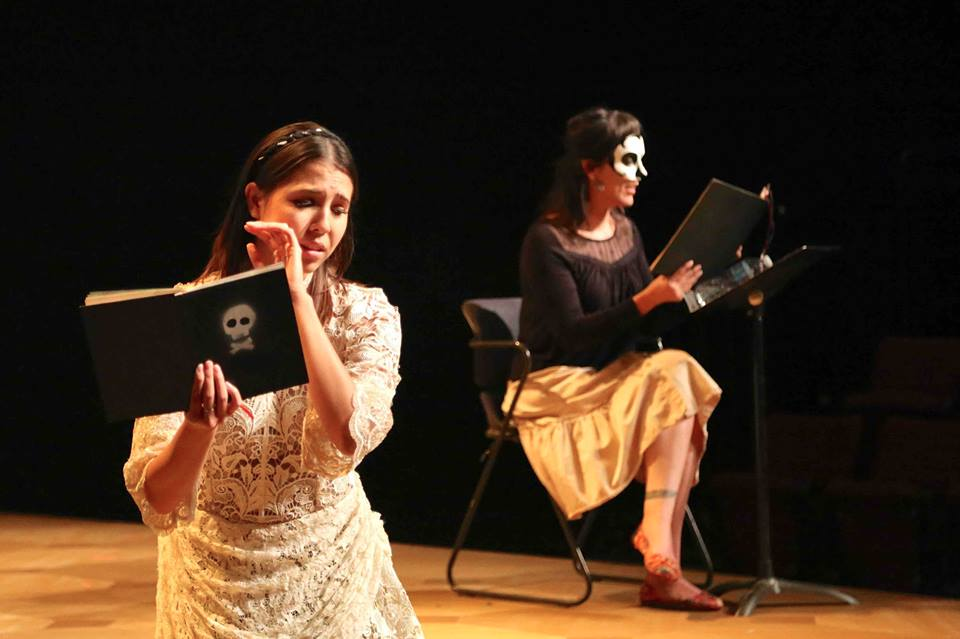 Amigos del REP's Historias Tenebrosas Amigos del REP's reading of
October 2016 The Sweetheart Deal, September 2016



Manifest Destinitis, which originated in Amigos del REP
---
Parking for The Lyceum Theatres is now at the 225 Broadway Building Garage (Formerly the NBC Building). To access 225 Broadway's parking garage, enter off of Broadway Circle from 2nd Avenue and Broadway. Follow the circle around to the garage entrance down ramp on the left, directly across from The Lyceum Theatres. For any shows at the Lyceum that are not produced by San Diego Repertory Theater, the flat rate for parking in the NBC building is $10 from 5:30pm-2:30am M-F and from 9am until 2:30am Saturday and Sunday.
---
Volunteer Registration

Amigos del REP is a volunteer community council to promote Hispanic/Latino/Chicano arts and education at San Diego REP. 
To register as a volunteer with Amigos del REP, please CLICK HERE to send an email with the following info: your full name, email address, phone number, and area of interest (acting/directing/ushers/production/stage managing).
For more information please contact John Padilla at jpadilla@sdrep.org
Founder: Herbert Siguenza
Producers: Dave Rivas, John Padilla, Sylvia Enrique
Core Leaders: Bernardo Mazon, Bryant Hernandez, Elsa Martinez,
Salomon Maya, Vanessa Mendoza, Victor Contreras
San Diego REP Liaison: Patrice Amon

Be our friend! Facebook: https://www.facebook.com/AmigosDelRep
| S | M | T | W | T | F | S |
| --- | --- | --- | --- | --- | --- | --- |
| | | | 1 | 2 | 3 | 4 |