AMIGOS DEL REP READING SERIES
2017 SPRING SEASON – UP NEXT
Up Next:
EL NOGALAR
Written by by Tanya Saracho
Directed by Sara Guerrero
Monday June 26th at 7PM
In the Lyceum Space
Following Amigos' June Reading of Chekhov's The Cherry Orchard, we move to Saracho's adaptation of this classic, set in modern day Northern México where class pressure and social turmoil threaten traditions, families, land and lifestyle in contemporary México. The Galván family, led by Matriarch Maité, have come back to their expansive pecan orchard, el nogalar, to reclaim their land after she has squandered away the family fortune. While away, the México they once knew has slowly been taken over by a drug war. Using the relationships between the Galván sisters and Maité with her daughters, the play focuses on whether the women will choose to adapt to the new world around them or be left behind, clinging to the past.
Tanya Saracho was born in Sinaloa, México. She is a playwright and Television Writer who's worked on "How To Get Away With Murder," HBO's "Looking," "Girls," and "Devious Maids." Named "Best New Playwright" by Chicago Magazine, Saracho has had plays produced at: Primary Stages in NYC, 2nd Stage in NYC, Denver Theatre Center, Oregon Shakespeare Festival, The Goodman Theater, Steppenwolf Theater, Teatro Vista, Teatro Luna, Fountain Theater, Clubbed Thumb, NEXT Theater and 16th Street Theater. Saracho was named one of nine national Latino "Luminarios" by Café magazine and given the first "Revolucionario" Award in Theater by the National Museum of Mexican Art. She is the founder of Teatro Luna (the first all-Latina Theatre Company in the nation) as well as the founder of ALTA (Alliance of Latino Theatre Artists). She is currently in development at STARZ and with Big Beach Films and under commission with: South Coast RepertoryTheatre and Two Rivers Theatre. Tanya is a proud SAG/AFTRA actor.
Sara Guerrero, named "person of interest" and "Best [Artistic] Director" by OC Weekly, is the founding ​artistic ​director of the award​-winning, Breath of Fire Latina Theater Ensemble -based in Santa Ana, and a professional versatile theatre artist, educator, advocate, and graduate of California Institute of Arts. She holds an extensive list of work and credits with many major institutes, organizations, universities, schools, and communities. Currently she is a long-time faculty member of South Coast Repertory Youth Conservatory; guest director & mentor of UC Irvine's Brown Bag Theater Company; resident playwright of La Habra Children's Museum, faculty member of Orange County School of the Arts, and resident artist (with Breath of Fire) of Cal State Fullerton's Grand Central Arts Center.
Sara was project director of South Coast Repertory's two-year bilingual Dialogos/Dialogue project and previously served for two years as coordinator of Arts Orange County's Dia del Nino festival. In this month's issue of the national magazine AMERICAN THEATRE, Sara was featured as one of the "People to Watch."
She is also a proud Santanera.
---
Past Performances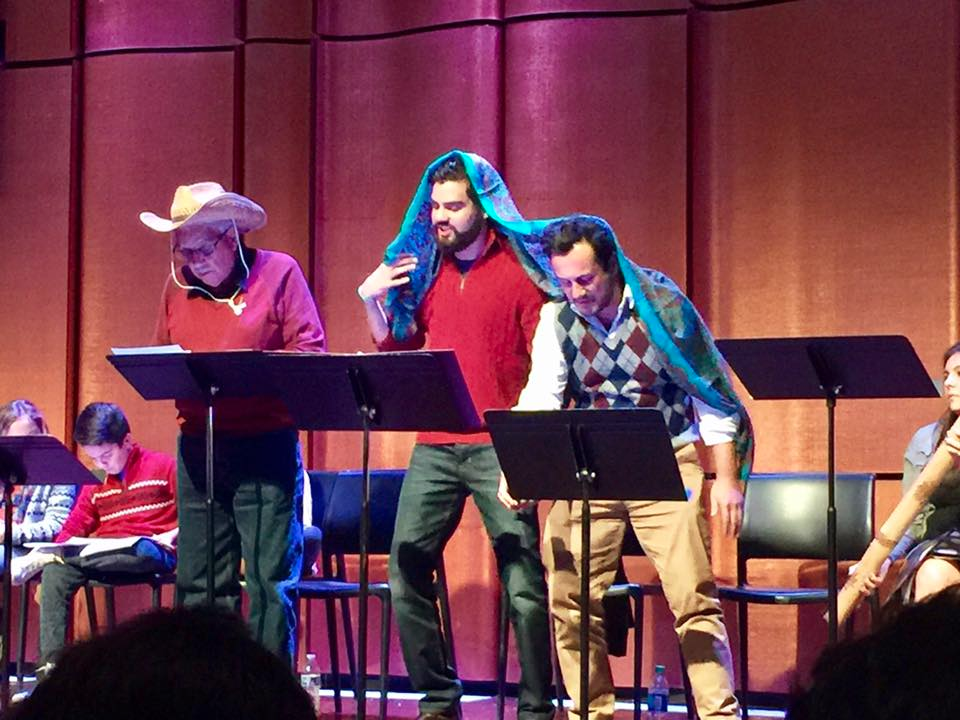 Amigos del REP's reading of Abuelito's Mexican Christmas Carol, December 2016



Amigos del REP's Historias Tenebrosas, October 2016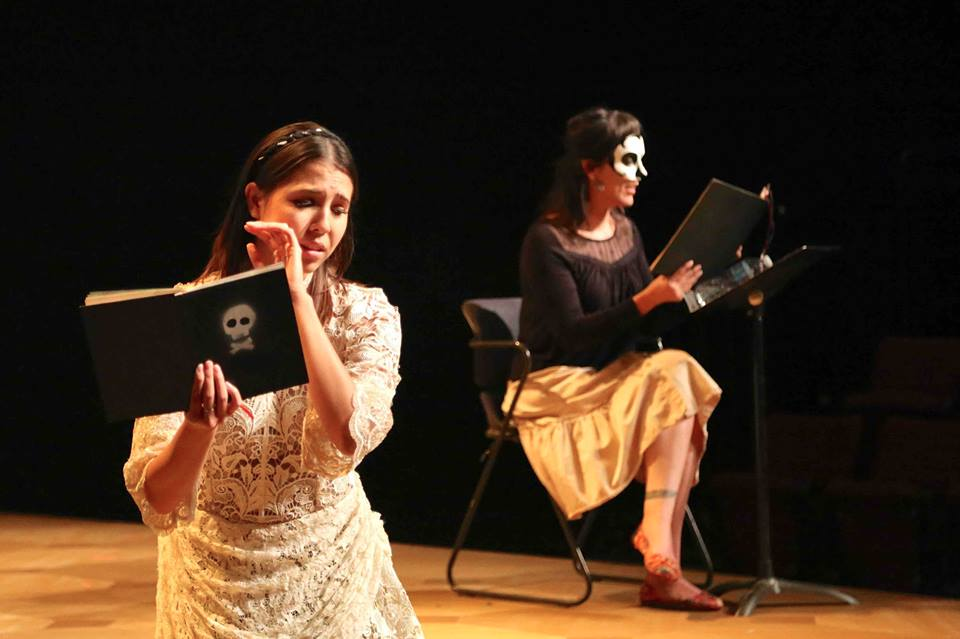 Amigos del REP's Historias Tenebrosas Amigos del REP's reading of
October 2016 The Sweetheart Deal, September 2016



Manifest Destinitis, which originated in Amigos del REP


---
Driving Directions to Easy Parking
WESTFIELD HORTON PLAZA GARAGE – 4th Ave Entrance
Enter Garage from 4th Ave just South of Balboa Theatre Follow entrance lanes, then turn Right & continue to 3rd level to park. Horton Plaza Parking Tickets (issued from machines at entry) may be validated in the Lyceum Theatres Lobby during your show. Validation will allow patrons to pay flat $8 rate.
PLEASE NOTE: IF YOU DO NOT VALIDATE YOUR TICKET AT THE THEATRE…
Westfield Horton Plaza Parking is FREE for the first hour only. After this time, the current rate charged at exit is $2.00 for every 15 minutes
(daily maximum charge = $48.00). Westfield Horton Plaza Parking Garage rates are subject to change at any time. For any additional ABM Parking information, contact ABM Parking at: (619) 233-1491
---
Volunteer Registration

Amigos del REP is a volunteer community council to promote Hispanic/Latino/Chicano arts and education at San Diego REP. 
To register as a volunteer with Amigos del REP, please CLICK HERE to send an email with the following info: your full name, email address, phone number, and area of interest (acting/directing/ushers/production/stage managing).
For more information, please contact amigos@sdrep.org
Founder: Herbert Siguenza
Producers: Dave Rivas, John Padilla, Sylvia Enrique
Core Leaders: Bryant Hernandez, Elsa Martinez, Salomon Maya, Vanessa Mendoza, Daniel Jáquez
San Diego REP Liaison: Patrice Amon

Be our friend! Facebook: https://www.facebook.com/AmigosDelRep
| S | M | T | W | T | F | S |
| --- | --- | --- | --- | --- | --- | --- |
| | | | | 1 | 2 | 3 |