AMIGOS DEL REP READING SERIES
2017 SPRING SEASON – UP NEXT
NATIVE GARDENS
Written by Karen Zacarías
In anticipation of the upcoming San Diego REP production of Karen Zacarías' Into the Beautiful North, originally presented as an Amigos Reading, we again spotlight her work
with Native Gardens, another of her new plays. Clashes between gardens and cultures turn friendly neighbors into feuding enemies in this funny world premiere. High-powered lawyer Pablo and his very pregnant wife Tania, a doctoral candidate, realize the American dream when they purchase a new home, next door to community stalwarts Virginia and Frank. But disagreement over a longstanding fence line soon spirals into an all-out war of taste, class,
privilege and entitlement. The hilarious results guarantee no one comes out smelling like a rose.
Karen Zacarías (Playwright) has written award-winning plays including TheBook Club Play, Legacy of Light, Mariela in the Desert, The Sins of Sor Juana, the adaptations of Just Like Us and How the Garcia Girls Lost Their Accent and many more. The 2016 season will see world premieres of her plays Destiny of Desire at Arena Stage, Native Gardens at CincinnatiPlayhouse in the Park; Oliverio: A Brazilian Twist at the John F. Kennedy Center for the Performing Arts and Ella Enchanted: The Musical at First Stage. She is one of the inaugural resident playwrights at Arena Stage and is a core founder of the Latino Theatre Commons. She is the founder of Young Playwrights' Theater, an awardwinning theater company that teaches playwriting in local public schools in Washington, D.C. Zacarías lives in D.C. with her husband and three children.
Patrice Amon (Director)
is a recent Ph.D in drama from UCI with emphases in Critical Theory and Chicano Studies. Recent directing credits include Octavio Solis' Lydia with Brown Bag Theatre Company, where she also produced. María Patrice is a dramaturgand has worked with San Diego REP, Mo'olelo, and the University of San Diego. She
holds a Juris Doctorate from California Western School of Law and is currently NNPN
Producer in Residence at the REP.
---
Coming Soon:
TO BE DALI
Directed by Salvador Benavides
Written by Eric Yost & Salvador Benavides
Monday April 10th, 7pm Lyceum Space
THE CHERRY ORCHARD

By Anton Chekhov
Directed by Sylvia Enrique
Monday May 22nd Lyceum Space
EL NOGALAR
Written by by Tanya Saracho
Directed by Sara Guerrero
Monday June 26th Lyceum Space
---
Past Performances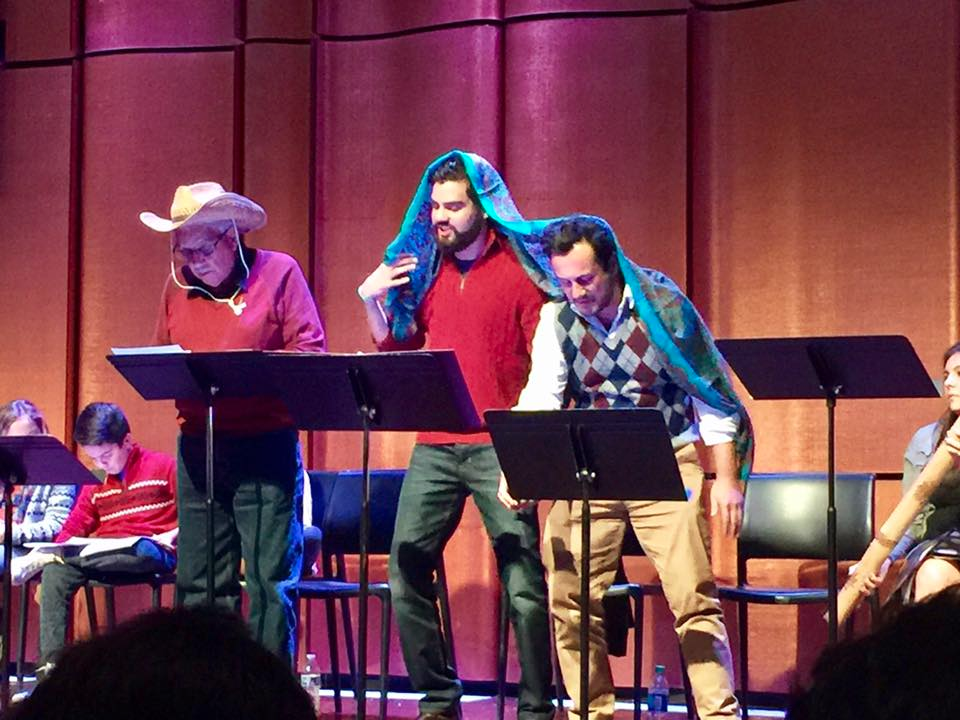 Amigos del REP's reading of Abuelito's Mexican Christmas Carol, December 2016



Amigos del REP's Historias Tenebrosas, October 2016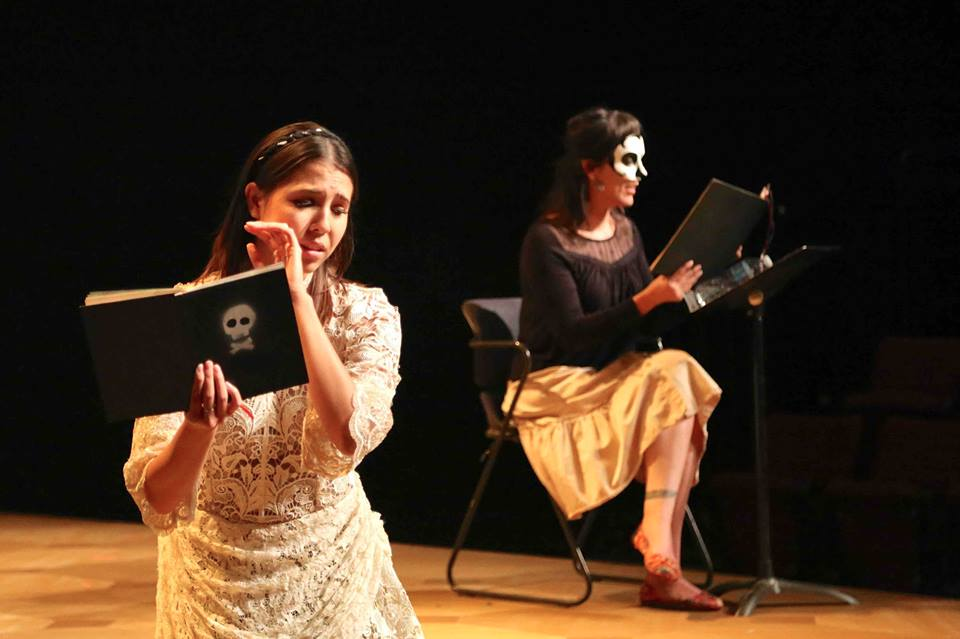 Amigos del REP's Historias Tenebrosas Amigos del REP's reading of
October 2016 The Sweetheart Deal, September 2016



Manifest Destinitis, which originated in Amigos del REP
---
Parking for The Lyceum Theatres is now at the 225 Broadway Building Garage (Formerly the NBC Building). To access 225 Broadway's parking garage, enter off of Broadway Circle from 2nd Avenue and Broadway. Follow the circle around to the garage entrance down ramp on the left, directly across from The Lyceum Theatres. For any shows at the Lyceum that are not produced by San Diego Repertory Theater, the flat rate for parking in the NBC building is $10 from 5:30pm-2:30am M-F and from 9am until 2:30am Saturday and Sunday.
---
Volunteer Registration

Amigos del REP is a volunteer community council to promote Hispanic/Latino/Chicano arts and education at San Diego REP. 
To register as a volunteer with Amigos del REP, please CLICK HERE to send an email with the following info: your full name, email address, phone number, and area of interest (acting/directing/ushers/production/stage managing).
For more information please contact John Padilla at jpadilla@sdrep.org
Founder: Herbert Siguenza
Producers: Dave Rivas, John Padilla, Sylvia Enrique
Core Leaders: Bernardo Mazon, Bryant Hernandez, Elsa Martinez,
Salomon Maya, Vanessa Mendoza, Victor Contreras
San Diego REP Liaison: Patrice Amon

Be our friend! Facebook: https://www.facebook.com/AmigosDelRep
| S | M | T | W | T | F | S |
| --- | --- | --- | --- | --- | --- | --- |
| | | | 1 | 2 | 3 | 4 |